Accommodation with genuine hospitality view
Here you will find the art of genuine hospitality, the atmosphere of a bygone era, the essence of relaxation, the pleasure of taste and the truth of human contact!
There are four rooms in the Theonimfi guesthouse, a guesthouse with a rich history and vivid pictures of the past.
Homemade breakfast
At Theonimfi guesthouse breakfast is the ultimate reason for ...waking up!
Fireplace
In the center of the room stands a fireplace, ready for lighting. Throughout the accommodation free wood is provided.
Stone & wood
Stone and wood, basic materials of the traditional Arcadian architecture are starring both outside and inside the guesthouse.
Fantastic location
Whether you prefer visiting the Open-Air Water Power Museum and Monasteries or skiing at "Mainalo Ski Resort", rafting or hiking in the Lousios gorge.
Value for money
With the best value for money, the guesthouse Theonimfi guarantees your dreamy vacations.
Spacious rooms based on the design of an old manor house, with earthy and warm colors, traditional windows with interior wooden shutters. Austere, refined luxury in combination with minimal aesthetics. Walls are made of stone. The lights in the rooms are designed by famous designers, while there are reading lamps by the beds, as well.
The baths have tubs, hairdryer and amenities. Bathrobes and slippers are also offered.
In the center of the room stands a fireplace, ready for lighting. Throughout the accommodation free wood is provided. The heating in the rooms is individually adjustable.
Satellite TV LCD, DVD
Fireplace
Individually adjustable heating
Daily housekeeping service
Hair dryer
Bathrobe and slippers, amenities
Free Wi-Fi
Safe box
All the rooms in the guesthouse are non-smoking
Traditional handmade dishes, cooked by the owners especially for their guests, with pure ingredients and local products;
from delicious homemade multigrain bread with fresh butter and local cheeses, to pies and pancakes for the beginning of our day!
A living room reminding a real home, welcomes the guesthouse's Theonimfi guests. Stone walls, comfortable sofas, wooden tables and chairs, a small cozy kitchen where breakfast is prepared.
Wooden floors covered with handmade carpets and big colorful cushions, ideal for relaxing, are scattered all over the place.
At the end of the hall, a large fireplace warms the place seductively.
Check in: 14.00, Check Out: 12.00
09:00 - 13:00
Daily cleaning
08:30 - 22:00
Room Service
On demand
Activities organization
Credit cards: Visa, Master, Diners | The guesthouse reserves the right to pre-authorize credit cards before the arrival.
No smoking in the rooms and all the interior common areas.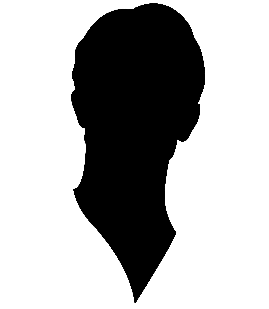 ❝

I cannot speak highly enough about Guesthouse Theonimfi. The rooms are perfect, cozy, and warm! The food is absolutely incredible - you can't find anything like it because, Thefi, the owner makes it herself. The building is very well designed and of course set in Dimitsana - you can't make a better choice. The owners are so kind and make wonderful hosts.

❞
Fotios (Greece)